Celebrate Michigan at Rocky's: August 9th-Sept 13th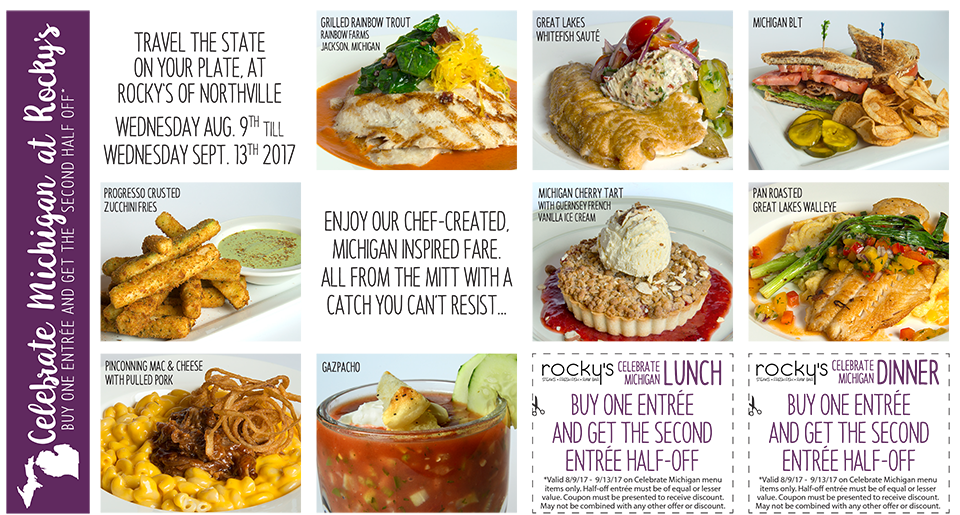 Stone Coop Farm New Farmer Scholarship Dinner – Saturday, August 26, 2017 | 5:00 PM – 10:00 PM
Did you know that more than 1/2 of all the farmers in the U.S. will be ready for retirement in less than 10 years?  We need new farmers ASAP! Stone Coop Farms is are sponsoring their very own farmer, Gina Aguilar De La Cruz, this year to go through MSU's Organic Farmer Training Program. Gina will be the 4th farmer they have sponsored since 2015. Please help Stone Coop Farm support these beginning farmers. 100% of the proceeds will go towards training our future farmers.
PRICE: $100 per person
Please reserve your seat no later than Wednesday, 8/23.
Space is limited to 45 guests. (Minimum 20) ​
Our wonderful chefs will be creating scrumptious dishes for this annual fundraising event.
FEATURED CHEFS:
Matt Tulpa – Salt & Saffron
Eirik Kauserund – La Vita Bistro & Go Taco
Joseph Gardner – Rocky's of Northville
Matt Currie – Republic Tavern
Allie Lyttle – Parks and Rec Diner
This fundraising event will also have a silent auction, bake sale, live music and a bonfire. For more details please visit Stone Coop Farm.