Banquet Menu
Rocky's has an extensive wine list, full bar and private dining areas for private dinner/lunch parties.
Please call us at (248) 349-4434 to inquire about available dates and/or questions about our menu & event options.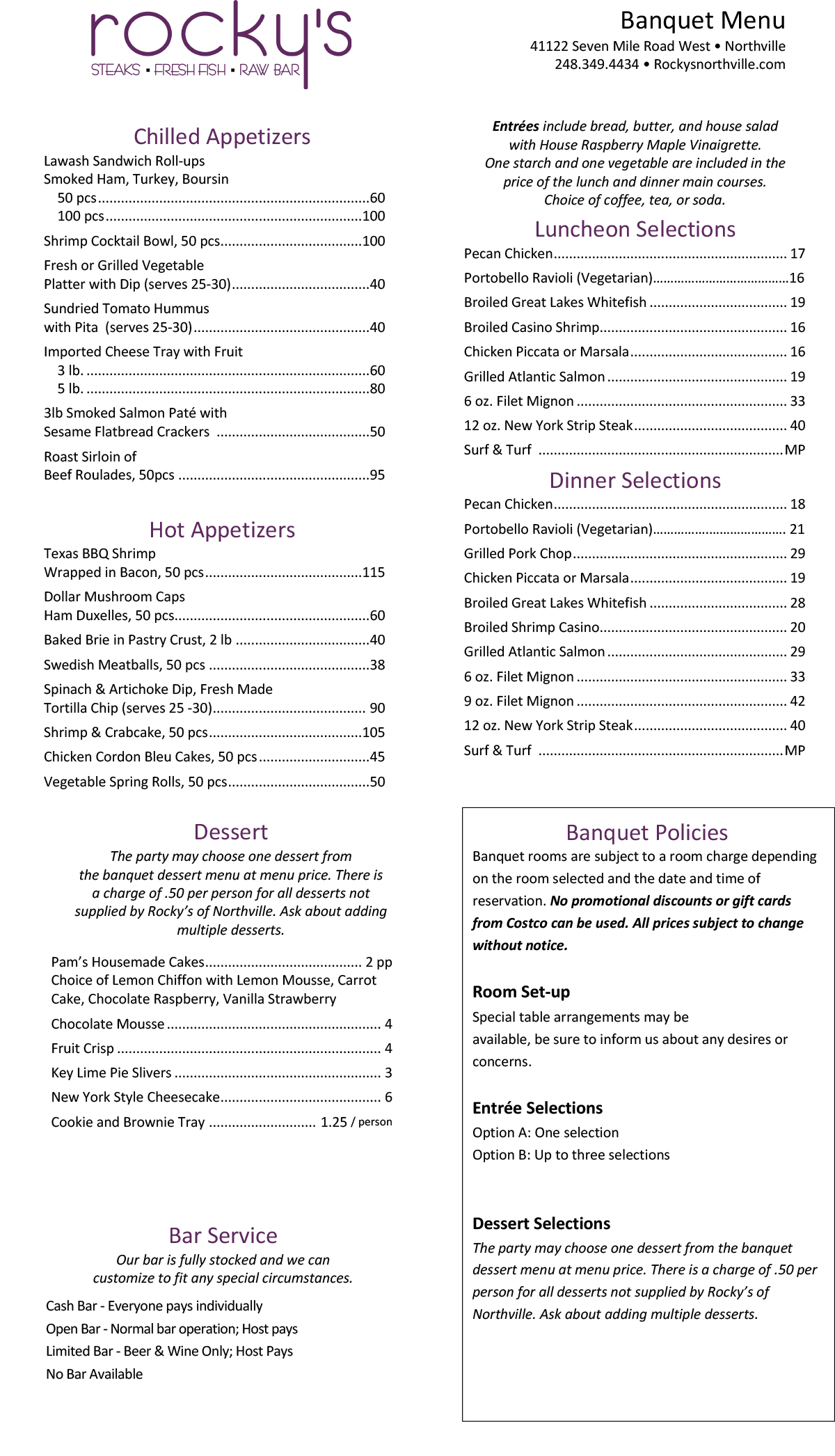 *Michigan Food Law Section 6149 – Advises consuming raw of undercooked shellfish, poultry, seafood, meats or eggs may increase your risk of food borne illness, especially if you have certain medical conditions.