Please note: Our menu changes daily to reflect local, seasonal ingredients and Chef's daily specials. The menus available on our website may not be 100% accurate. Please call Rocky's or visit our Facebook page if you have questions about today's menu.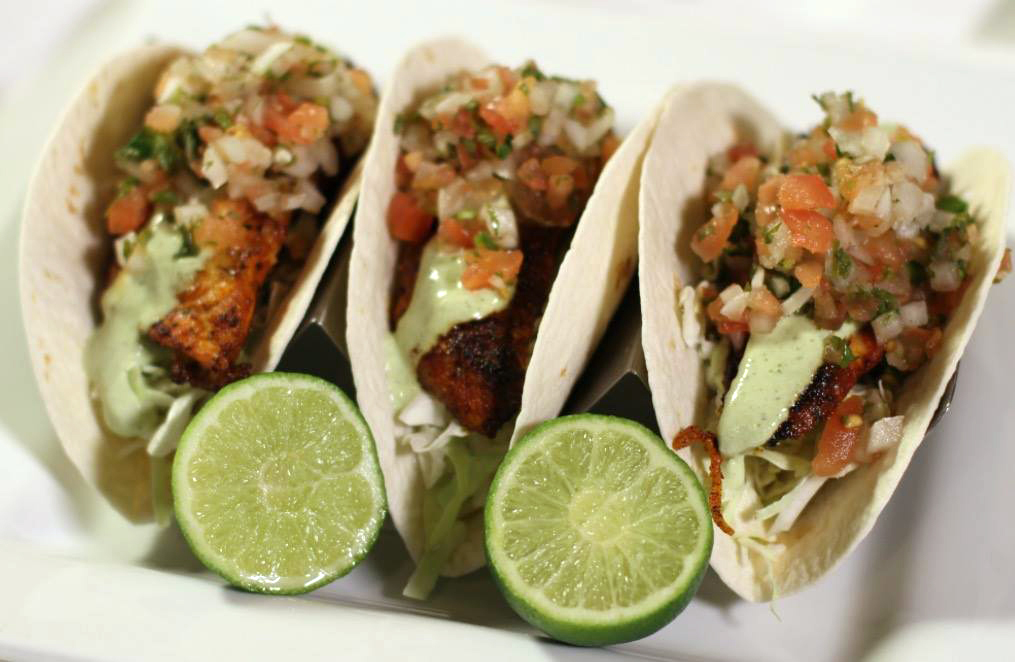 Appetizers
Shrimp Cocktail
Cocktail Sauce, Horseradish, Cucumber Salsa
$8
Shrimp & Crab Cakes
Mango Salsa, Chili Lime Aioli (4 per order)
$12
Beer Battered Onion Rings
$3
Fried Brussel Sprouts
Balsamic Glaze, Bacon & Bleu Cheese
$9
Spinach Artichoke Dip
Crispy Tortilla Chips, Boursin Cheese, Pico de Gallo
$9
Salmon Pâté
Pickled Eggs, Sesame Crackers
$7
Mussels Casino
Sherry, Garlic Casino Butter
$12
Fried Calamari
Served With Marinara, Garlic & Capers
$9
Oysters on the Half Shell*
Blue Points, CT
$2.50 Each & 1/2 Dozen $13
Soups
Black Bean (contains pork)
$4
Gazpacho
$6
Mediterranean Fish Chowder
$4
Crock of French Onion
$6
Salads
Pecan Encrusted Chicken Salad
Raspberry Vinaigrette Dressing, Mandarin Oranges, Red Onion, Blue Cheese, Cranberries
$13
Blackened Tenderloin Tip Salad*
(Spicy) Wedge of Iceberg, Bacon, Onions, Croutons, Grape Tomatoes, Bleu Cheese Dressing
$16
House Salad
$6
$10 With Grilled Chicken
$12 With Grilled Salmon
Caesar
Romaine, Caesar Dressing, Parmesan Cheese, Anchovy, Croutons
$7
$10 With Chicken
$12 With Salmon
Gulf Shrimp Salad
Apple Maple Vinaigrette, Apples, Bleu Cheese Crumbles, Red Onion, Cashews, Dried Cherries
$12
Greek Salad
Traditional Greek Salad with Flash-Fried Calamari
$12
Spinach Salmon Salad
Honey Mustard Vinaigrette, Blue Cheese, Grapefruit, Dried Cherries, Red Onion, Almonds
$14
Repast
Bread & Butter, Cup of Black Bean or Soup du Jour, House Salad or Rocky's Caesar
$8
From The Raw Bar
New England Pan Roast
Shrimp, Sea Scallops & Oysters Simmered in a Spicy Cream Sauce, Served with Rice Pilaf
$15
Pesto Pan Roast
Shrimp, Sea Scallops, Sun-Dried Tomatoes, Artichokes, Served with Rice Pilaf
$15
Fresh Clam Linguini
Red or White Sauce
$12
Sandwiches & Lighter Fare
Chicken Cordon Bleu Sandwich
Grilled Breast of Chicken, Ham, Swiss Cheese, Lettuce, Mayonnaise, Kettle Chips, Fried Egg
$10
Blackened Fish Tacos (2)
Pico De Gallo, Jalapeno Lime Sauce, Shredded Cabbage
$10
8oz. Angus Burger*
Lettuce, Tomato, Onion, Pickles, Cole Slaw, French Fries
$10
8oz. Mushroom Swiss Bacon Burger*
Lettuce, Tomato, Onion, Pickles, Cole Slaw, French Fries
$12
Tuna Salad Croissant
Leaf Lettuce, Kettle Chips, Fresh Fruit
$9
Farmers Omelet
Hash Browns, Spinach, Mushrooms, Tomatoes and Havarti Cheese, Fresh Fruit
$10
1/2 Smoked Turkey Reuben & Cup of Soup
Smoked Turkey, Rye Toast, Swiss Cheese, Thousand Island Dressing, Cole Slaw
$9
Crispy Fried Chicken Pita
Cheddar Cheese, Tomatoes, Shredded Lettuce, Ranch Dressing
$10
Fishwich
Beer Battered Michigan Whitefish, House Bun, Tartar Sauce, Havarti Cheese, Coleslaw, and Kettle Chips
$11
Turkey & Ham Club
Multi Grain Toast, Mayo, Lettuce, Tomato, Bacon with Kettle Chips
$9
Main Entrées
All main courses include choice of one: Black Bean Soup, Soup Du Jour, or Cole Slaw. If you would like to substitute a House Salad with Raspberry Maple Vinaigrette Dressing, add $3.50 ~ Rocky's Caesar Salad add $3.50
Broiled Scrod
Rice Pilaf, Fresh Vegetables
$16
Shrimp Creole
Linguine, Tomatoes, Garlic, White Wine, Spinach
$14
Fried Frog Legs
Casino Butter, Rice Pilaf, Vegetable Medley
$13
*Chipotle Honey Glazed Salmon
Mango Salsa, Rice Pilaf, Fresh Vegetables
$15
Portobello Mushroom Ravioli
Tomato Cream, Spinach, Parmesan
$12
Baked Meat Loaf
Mashed Potatoes, Fresh Vegetables Red Wine Sauce, Crispy Onions
$10
Pork Medallions Sauté
Rice Pilaf, Apples, Dried Cherries, Blue Cheese, Brandy Cream, Braised Red Cabbage
$11
Broiled Casino Shrimp
Rice Pilaf, Fresh Vegetables, Provençal Sauce
$14
Broiled Great Lakes Whitefish
Rice Pilaf, Fresh Vegetables
$14
Lake Perch
Sautéed or Fried, Rice Pilaf, Warm Spinach, Shitake Mushrooms, Almonds, Brown Butter Vinaigrette
$15
Chicken Artichoke Pasta
Spinach, Mushrooms, Provençal, Parmesan, Linguini
$11
*6oz. Filet Mignon
Red Wine Sauce, Crispy Onions, Fresh Vegetables, Scalloped Potatoes
$26
*Beef Tenderloin Tips Sauté
Red Wine Sauce, Sundried Tomatoes, Fresh Basil, Roasted Garlic, Mashed Potatoes, Fresh Vegetables, Crispy Onions
$15
*Michigan Food Law Section 6149 – Advises consuming raw of undercooked shellfish, poultry, seafood, meats or eggs may increase your risk of food borne illness, especially if you have certain medical conditions.