Lunch Menu
Please note: Our menu changes daily to reflect local, seasonal ingredients and Chef's daily specials. The menus available on our website may not be 100% accurate. Please call Rocky's or visit our Facebook page if you have questions about today's menu.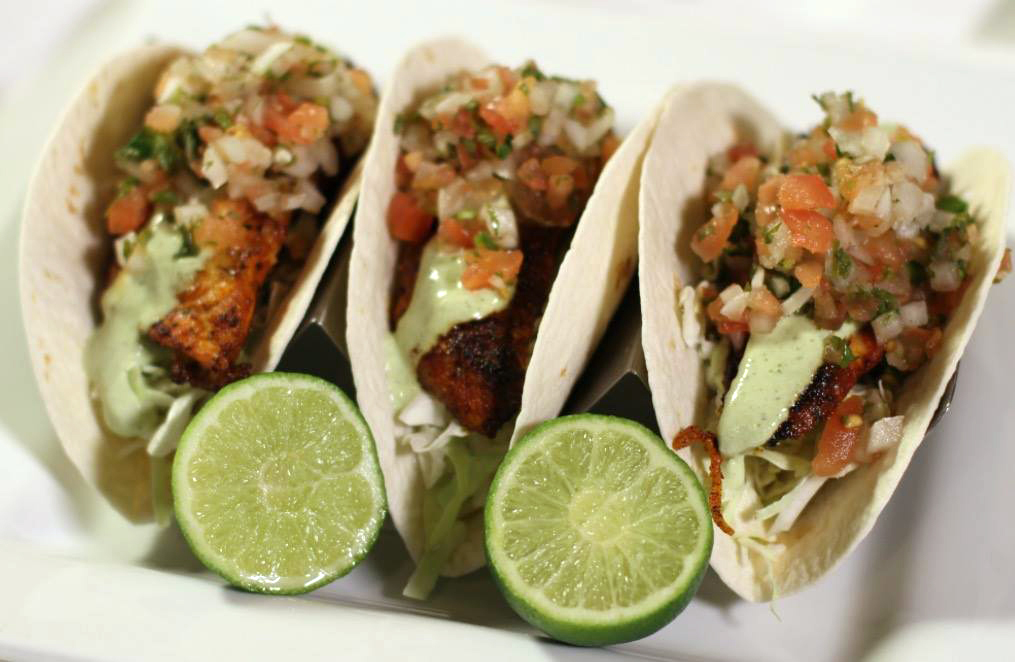 Appetizers
Beer Battered Onion Rings   
Shrimp Cocktail    
Cocktail Sauce, Horseradish, Cucumber Salsa
Spinach Artichoke Dip    
Crispy Tortilla Chips, Boursin Cheese, Pico de Gallo
Fried Calamari   
Served with Marinara, Garlic & Capers
House Smoked Salmon   
Herb Cheese, Capers, Chopped Egg, Flatbread Crackers
Soups
Black Bean (contains pork) 
Gazpacho 
Salads
Classic Wedge salad  
Wedge of Iceberg, Bacon, Onions, Croutons, Grape Tomatoes, Bleu Cheese Dressing
House Salad   
Cranberries, Red Onion, Walnuts, Blue Cheese, Raspberry Vinaigrette Dressing
With Grilled Chicken
With Grilled Salmon
Caesar   
Romaine, Caesar Dressing, Parmesan Cheese, Anchovy, Croutons
With Chicken
With Salmon
Repast   
Bread & Butter, Cup of Black Bean or Soup Du Jour, House Salad or Rocky's Caesar
Pecan Encrusted Chicken Salad   
Raspberry Vinaigrette Dressing, Mandarin Oranges, Red Onion, Blue Cheese, Cranberries
Spinach Salmon Salad   
Honey Mustard Vinaigrette, Blue Cheese, Grapefruit, Dried Cherries, Red Onion, Almonds
*Blackened Tenderloin Tip Salad   
(Spicy) Wedge of Iceberg, Bacon, Onions, Croutons, Grape Tomatoes, Bleu Cheese Dressing
Sandwiches & Lighter Fare
½ Smoked Turkey Reuben & Cup of Soup   
Smoked Turkey, Rye Toast, Swiss Cheese, Thousand Island Dressing, Cole Slaw
Turkey & Ham Club   
Multi-Grain Toast, Mayo, Lettuce, Tomato, Bacon with Kettle Chips
Grilled Chicken Cordon Bleu Sandwich   
Mayo, Ham, Swiss, Lettuce, Fried Egg, Brioche Bun, Kettle Chips
*8 oz. Angus Burger   
Lettuce, Tomato, Onion, Pickles, Cole Slaw, French Fries
Fish Sandwich   
Beer Battered Whitefish, House Bun, Tartar Sauce, Lettuce, Tomato, Havarti Cheese, Cole Slaw, and Kettle Chips
Main Entrées
All Main Courses Include Choice of One: Black Bean Soup, Soup Du Jour, or Cole Slaw. If you would like to Substitute House Salad with Raspberry Maple Vinaigrette Dressing Add   $3.50
Baked Meat Loaf    
Mashed Potatoes, Fresh Vegetables Red Wine Sauce, Crispy Onions
Portobello Mushroom Ravioli   
Grilled Chicken, Tomato Cream, Spinach, Parmesan
Pork Medallions Saute   
Rice Pilaf, Apples, Dried Cherries, Blue Cheese, Brandy Cream, Braised Red Cabbage
Fried Frog Legs   
Casino Butter, Rice Pilaf, Vegetable Medley
Broiled Great Lakes Whitefish   
Rice Pilaf, Fresh Vegetables
Shrimp Creole   
Linguine, Tomatoes, Garlic, White Wine, Spinach
*Chipotle Honey Glazed Salmon   
Mango Salsa, Rice Pilaf, Fresh Vegetables
*Beef Tenderloin Tips Saute   
Red Wine Sauce, Sundried Tomatoes, Fresh Basil, Roasted Garlic, Mashed Potatoes, Fresh Vegetables, Crispy Onions
*6 oz. Filet Mignon  
Red Wine Sauce, Crispy Onions, Fresh Vegetables, Whipped Potatoes
Great Lakes Walleye Saute  
Brown Butter Vinaigrette, Wilted Spinach, Toasted Almonds, Shiitake Mushrooms, Rice Pilaf
*Michigan Food Law Section 6149 – Advises consuming raw of undercooked shellfish, poultry, seafood, meats or eggs may increase your risk of food borne illness, especially if you have certain medical conditions.